If you are going to a job interview, please remember to think of it as a school exam – midterms or finals even. The biggest mistake job seekers make is showing up for interviews clueless. Overpreparation is also an issue, where you work like mad on a gazillion of potential interview questions, then you show up acting like a robot. The thing about the mind is if you spend a lot of your brain resources trying to comprehend or remember information, then you won't enjoy conversations; then, bang goes any fond hopes of landing that job.
How Much Time Should You Spend Preparing for a Job Interview
If you are searching for a job, it is important to prepare for the interview. Professional recruiters say when you show up for an interview, therefore, you've got to be prepared. But how much time should you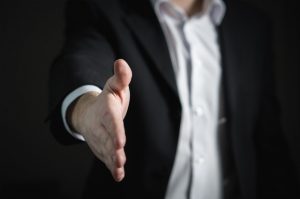 spend preparing for a job interview? Well, preparing for midterms or finals exams at school takes 5 to 10 hours plus, therefore it's only logical that you dedicate the same for interview preparations.
If you want to ace your first interview or your internal interview, here's how to do it correctly:
How to distribute your interview preparation time?
Now that you know you need to commit 10+ hours to prepare for a promising interview, how do you allocate the time to researching the organization, polishing your answers, and practicing pay negotiations?
Follow the 20:40:40 approach
The 20:40:40 approach is a technique of allocating 20 percent of your time researching your potential employers. The other 40 percent is used in identifying potential interview questions and answers, and the last bit is spent honing those answers.
20 percent of the time researching the company: 
The interviewers won't miss asking you about the sector to gauge your interest. So be ready for questions about the firms, what they do, breakthroughs, challenges, and opportunities, etc.
40 percent researching questions and answers: 
The next batch of questions is going to be as described in the job advert, your qualifications, skills, and qualities. This is where those academic hours and internships come in handy. Just make sure you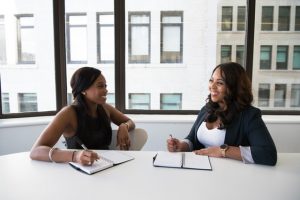 understand what you are going to be asked about. Familiarize yourself with the how to's and be ready to give examples of success stories or moments when your skills came in handy in previous jobs/ internships.
40 percent polishing your answers: 
This point where you build confidence by speaking the answers aloud, recording yourself, asking for other people's feedback, and making the necessary adjustments on sound, speed, length of speaking time, etc. By polishing, your answers are going to stand out from the competition.
Lastly, remember that interviews are not gameshows. Overpreparation is just as worse as under preparation. You are going to look phony if you start to blurter answers like a robot. The key is to build a relationship. So, make those hours count because you can prepare for a day, a week, or two, but if you don't comprehend what you are preparing for, then you are surely going to lose. And make sure to bring your resume with you.