Are you going to be attending an interview in the near future? Whether this is your first or 100th interview, it's important to know how to interview successfully. The first time job interview tips provided in this write-up can help you in being successful in your next interview.
First Time Job Interview Tips
Research the Company: Before appearing for an interview you must search online to know as much as possible about the company and its industry. This way, during the interview you can explain why you would be such a great fit.
Prepare for Questions: You should not fumble while answering the questions asked normally in every interview. Make sure to practice your answers so you know how explain why you'd benefit the company. Typically, at the interview they will ask if you have any questions. Interviewers will feel that you care more about the position if you ask them questions as well.
The First Five Minutes Matter: According to various studies interviewers usually make up their mind about a candidate in the first five minutes. Make sure you prepare for those first five minutes, so you can make a lasting impression.
Think positively: While answering questions your attitude should be positive, complaints are not appreciated in interviews. Do not focus on your negative experiences. Instead, you can talk about a problem you experienced, and how it was a learning experience and improved your knowledge in the industry.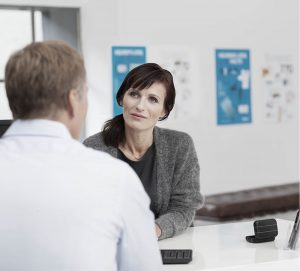 Always Bring a Copy of Your Resume: Even if your interviewer has a copy, it shows you are always prepared. It's best to print your copy on resume paper, instead of regular printing paper.
Be Prepared to Talk About Yourself: Interviewers usually ask the candidates to tell about them. So you should prepare to talk about yourself and your work history. Make sure to relate your job experience with the position you're interviewing for.
Prepare to Discuss Specific Incidents: Today most interviewers ask the candidates to describe how they handled a specific experience. Make sure to prepare prior to the interview, think of some situations you experienced while working and how you handled it.
Body Language: You should be dressed appropriately without any perfume or deodorizer. You should handshake with the interviewer firmly. It is also important to have good posture, while also not looking too stiff when talking. Also, eye contact is important, but do not over do it to where they become uncomfortable.
Do not get Discouraged: If you were unsuccessful in the last interview, then instead of giving up, you should start preparing yourself for the next one. Do not get discouraged from applying for jobs you are interested in getting.
Conclusion
If you are appearing for a job interview for the first time, then the first time job interview tips provided in this article can help you in ensuring your success in the first attempt. Remember to research the company you are interviewing for, and prepare yourself for answering tough questions. It's also important to bring a copy of your resume, as this shows them you are always ready.