Everyone has their dream job. Unfortunately, the wish never comes true for a lot of people. With the recent rise in unemployment rates, you may have to make do with whatever comes in your plates of jobs. But do not give up so easily. There is a way on how to get the job you want. Read on to learn more.
How to Get the Job You Want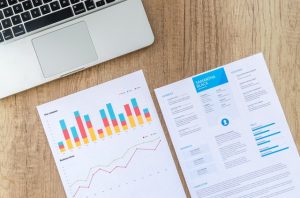 This post will be telling you how to get any job you want. It will share some of the hacks that will make you an outstanding candidate for every job you apply for. It is all about being ready and making the right first impressions. Keep reading and make yourself a magnet for your dream job.
Search for Potential Employers
Do you know the company you want to work for? Go out of your way and research about them. Do not wait for them to advertise for vacancies, let them notice you. Do your homework about them and have their information at your fingertips. Write a job description that would make you irresistible to your potential employer. You know what you want and that is what you should go out to get, no matter the cost. You should also keep in mind what that employer will expect from their employees as well. 
Writing a Champion Cover Letter
You know yourself and you know what you want. Nobody can say a lot about you more than yourself. Sit down and gather everything you know about yourself. Write a cover letter that will leave employers wanting to see you in person. Make yourself invaluable. Show your worth by telling a personal story. Do not make any sort of mistakes. Misspellings are not allowed. Make sure to double and triple check your resume prior to submitting it anywhere. 
Make Your CV Compelling
After you cover the letter, it is your resume that will make or break your chance for an interview. Resumes are extremely necessary in any sort of job search. You should present yourself professionally. This does not give you the permission to exaggerate anything. Tell the truth, but do it boldly. Be careful with your diction. Use words that will highlight your capabilities, experience, and your suitability for your job. Do not lie because that is the fastest lane to failure. 
Seek an Interview
When you do research of potential employers, write a convincing cover letter, and work on the best CV; it is time to get your hopes high. Find a way to get an interview even when there is no advert for a vacancy. Write an email and introduce yourself. Be brief and appreciate them in advance for getting back. You should not sit and wait for things to happen; you should make them happen right now. 
Have the Interview of Your Life
If you are lucky to get an interview, do it like your life depends on it. Be on time and dress decently. You should go over your research and questions one more time. Look over the ten most common interview questions and know how much time you should prepare for it. Be calm, confident, and respectful at all times. Remember to write a thank you email or letter after the interview. Learn how to write a great follow up email online or look at different guides.
Bottom Line 
You now know how to get the job you want. It is easy if you have the right mentality. Get out of your comfort zone and look for opportunities. When you get a chance, give it everything you got.