Resumes have long been the equivalent of the "Get Out of Jail" card in a game of Monopoly. But the big question is: Are resumes necessary? The straightforward answer is that you really need a resume to stand out from the crowd. Without a resume, navigating the murky waters of finding a good job may seem tougher than it should.
Are Resumes Necessary?
So, are resumes necessary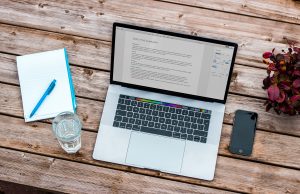 ? Resumes are necessary because they showcase your capabilities and what you can offer to your potential new employer. 
Showcase Your Capabilities
Without a resume, companies will have no idea about your skills and capabilities. You may be the best salesperson, a tech whizz or a CEO with an impeccable record, but without a resume highlighting your achievements and accomplishments, no company will know of your existence.
For instance, you've graduated from college, entered the workforce, gained some experience and built some expertise in one or more fields, and climbed the ladder of middle management with a broad range of titles and increased responsibility. If you've only worked with a single employer since graduating, then the internal HR know you through personal files and memos. However, if you've changed jobs several times, then your best way to enter the next phase of your career is the resume – it's the document you need to present your professional career experience in a strong format and get you called in for an interview, one of the job search steps.
What Makes a Good Resume?
But what makes a good resume? Your resume needs to be more than a bunch of information typed up on a piece of paper. A good resume needs to highlight your skills, individual career experience, accomplishments, achievements and education. Consider using the lingo appropriate to your industry and condense the information in one or two pages. The object of a resume is to get called in for an interview based on the information presented therein.
A professional resume often starts out with a brief summary of your qualifications followed by a short overview of your work experience. In today's digital age world where resumes are likely to be scanned electronically, it helps to include a section of keywords entitled Areas of Strength, which can demonstrate at a glance the areas in which you're most experienced. 
The Professional Experience section is the heart and soul of your resume. This is where you list the names of present and previous employers, your dates of employment, titles, responsibilities and achievements. Rather than a laundry list of tasks and responsibilities under each section, describe your responsibilities briefly and add a separate list of accomplishments under each position. This is what separates you from other potential candidates applying for the same position.
Highlighting your achievements and accomplishments on each job demonstrates how you've cut expenses, made the company money, expanded market share or reduced employee turnover.
Bottom Line
So, are resumes necessary? The short answer is that they are indeed necessary. Try to keep your resume short and straight to the point, preferably not more than two full pages. Most prospective employers simply want to know and expect to see what you've done in the past 10-15 years and only need a synopsis or brief summary of your previous jobs. By using all of these tricks, you'll be able to easily get a call back for an interview.