Fundraising is getting competitive by the day. A lot of organizations are looking for support from the same circles of people. It is how you sell your idea that determines whether or not you keep the funds coming. To beat the competition, you can add some outrageous fundraising ideas. You can get a little crazy with out-of-the-box ideas and who cares, as long as you win the hearts of many. 
Outrageous Fundraising Ideas
Do you want the benefits of fundraising? If you do, then you will need to have attention grabbing ideas. Looking for some crazy ideas to raise funds for your non-profit organization? This post has got your back. It will share some outrageous ideas that will win you supporters in their numbers. You will learn how to execute each idea and keep the money coming. 
Dance marathon
 How about letting people have a chance to showcase their dancing skills and make money while at it? Organize a dance marathon and invite as many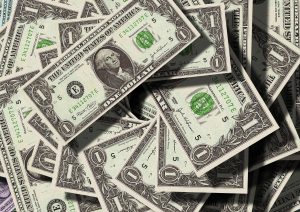 people as possible. Do not focus on couples only; individuals also need to be part of the dance. Fundraising professionals say play different kinds of music from old school to the newest genres. 
Wine tasting
If there is one way that can convince people to open their wallets; wine is a sure bet. Partner with a wine store or a local vineyard to organize the location and a variety of wines tastes. Advertise the event aggressively and make sure you have enough space for the guests. To make it better, make arrangements for transport after the event. Do not assume that every person will hire a driver for the day. 
A cultural night
Find a local cultural organization in your area and sell the idea to them. Organize a night to celebrate the culture of a particular region. The food, drinks, and music should be part of the package. 
Simple auction
Auctions are not crazy, but you cannot rule them out. They know how to pull crowds and convince them to a little extravagant. Do not go for complicated stuff. Include groceries, everyday auto spares, and items that people use daily. 
BBQ bonanza
People love barbeques and the chance to meet and make new friends. Plan for a BBQ bonanza and do a good campaign to promote it. Let your close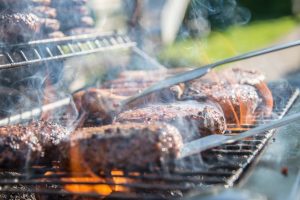 friends help spread the world. Target every age group because everyone loves good barbeque. You will be charging some entry to those who will be attending. When it is all done, you will have a crowd spreading the message about your organization. The next time you do this, you will have a lot of ground covered. 
A movie marathon
Do you have some space in your home you can convert into a movie room? Find the latest blockbusters and let people know you will be holding a movie marathon at your home. It is an easy way to make money at little to no cost. 
If you were looking for outrageous fundraising ideas, you have more than you may need. Pick whatever works for you, and make the dough. Remember, simplicity will always give you bigger returns. There is a great importance in fundraising, so create effective strategies and marketing plans to successfully raise money.