One of the most popular bucket list destinations in the world is a trip to Disney World. Do you want to visit the place? Well, then you need to plan accordingly and make sure everything is perfect. You have to figure out how much time you can allot to explore the entire theme park properly. The most important and frequently asked questions regarding the Disney World trip is how many days do you need for Disney World? If you are thinking the same, then you are at the right place.
How Many Days Do You Need for Disney World?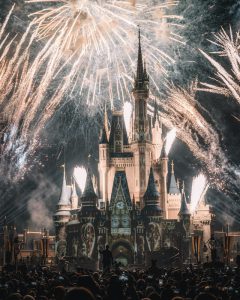 We are here to help you in different ways. We will offer you some of the best itinerary that can help you to decide the right number of days for your Disney World trip.
5 Days 6 Nights Trip
The perfect number of days that you can give for the Disney World trip is a complete package of 5 days and 6 nights without counting the check-in and check-out days. This is the perfect one as you will be able to explore the whole park completely and enjoy every bit of it thoroughly. The typical itinerary and best order to visit the parks within the 5 days 6 nights trip is:
Day 1: Check-in
Day 2: Magic Kingdom
Day 3: Epcot
Day 4: Spend time at the resort
Day 5: Animal Kingdom
Day 6: Hollywood Studios
Day 7: Return back
This is the best plan that you can follow to complete your Disney World trip. You should also look into tips for going to Universal Studios as well so that you know how to tackle that theme park. Also, this will provide you with a complete exploration time to explore outside the theme park as well.
8 Days at Disney World
If you are going to Disney World for once and it will be a once in a lifetime trip, then you can spend at least 8 days in this trip. You can explore the water parks, theme parks and many more things. Hence, adding these few extra days in your trip is the perfect way to explore the entire place thoroughly. There are many experiences and activities to do. Here is a complete itinerary for you that you can follow:
Day 1: Check in at the hotel
Day 2: Explore the Magic Kingdom
Day 3: Go to Epcot
Day 4: Trip to the Hollywood Studios
Day 5: Hangout at the Disney Resort
Day 6: A visit to the Animal Kingdom
Day 7: Go to Typhoon Lagoon
Day 8: Checkout
This is the ideal itinerary to follow if you are going to Disney World for once and you will not visit it again. Then, of course, you need to spare more time to visit the places properly and explore all.
In Conclusion
If you are wondering about how many days do you need for Disney World, this article has made it quite clear to you. Now it depends completely on you to realize whether you want a 5 day tour or 8 day one. Once you have figured that out, you can book the tickets to go to Disney World. Regardless of how long you plan on staying at Disney World, it's important to know what to pack and how much to bring with you on the trip. The coming season is quite popular for the Disney World trip. You need to book your tickets fast. Once that is completed, you can then do your research and look into ways you can save money on food and what to pack with you depending on the season you're going.