In recent years, escape rooms have become a quite popular activity for groups of friends, work colleagues, and families. They are fun and exciting and offer an unforgettable experience for people of all ages. You don't actually need to have any experience in puzzle solving or be a genius to participate in an escape room game. All you need is an open mind, positive attitude and team working skills to enjoy them!
Escape Room Dress Code
Whether you are participating in an escape room just for fun with your friends or family, or for team building with your workmates, you might be asking yourself what to wear for the occasion. Well, for an escape room game, you'll want to wear something not too tight to hinder your ease of walking around. Thus, comfort should be your top priority since some escape room activities can be highly physical. To help you in choosing what to wear for escape room games, we've rounded up some few tips to help you out.
Comfort is Key
When it comes to the right attire for an escape room, we can't overemphasize on the importance of choosing comfortable clothing and footwear. You need to choose shoes and clothes that you are comfortable walking around in. Although escape room games are mainly puzzles and mental challenges, they also involve some physical activities. For instance, you might be required to crawl on the floor, climb, bend down, or even jump as you try to look for the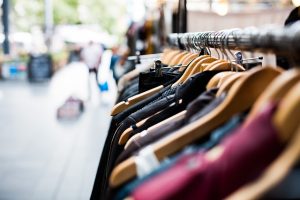 clues. So, it's critical to choose clothing that will allow you to move with ease and footwear that won't fall off or hurt your feet as you race to solve the mystery before the time is out.
Avoid distracting clothing
Another important thing to remember when choosing what to wear for an escape room game is to stay away from wearing accessories or clothes that distract your team members. Remember you and your team members need to be focused to solve the mystery at hand so anything that might take their attention away. Avoid wearing brightly patterned clothes or bracelets and other jewelry that jingle when you're moving.
Choose Close-fitting Attire
Choosing close-fitting clothing such as sportswear or gym outfit is also a good idea when going to escape rooms. This is because it will be comfortable and you'll be able to move freely around the room. Some people even choose to wear their favorite superhero costumes to make the adventure more fun and memorable.
Don't Forget Your Reading Glasses
Remember escape room games usually test a variety of skills. You and your team members might at some point be needed to read something in order to move to the next puzzle. So if you are visually impaired, don't forget to bring your reading glasses with you. Otherwise, you might find yourself stuck or inconvenience your team members. The same applies if you have hearing problems. Make sure to carry your hearing aids to make your experience better.
These are some of the things to consider when choosing the right escape room dress code. Safety and comfort should be your top priority to help you easily complete the escape room.