Everyone has a particular time they look forward to during the year. To Muslims, that time is Ramadan. It is a full month of fasting and dedication to help the needy. At the end of the month, faithfuls celebrate Eid. They sample all types of foods, wear exotic fragrance, and are generally happy. Other people use the chance to reward those close to them. But the question is: what are good eid gifts?
What are Good Eid Gifts
Whether you are giving gifts for Ramadan or Eid, it is important to choose the right one. If you are here looking for perfect gifts for Eid, this is the place for you. This post will suggest irresistible gifts that you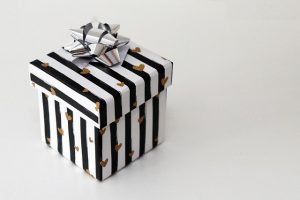 can give your spouse, kids, relatives, and friends and make them remember you forever. It is an extensive list, read and pick what appeals to your preferences. 
Clothes
Eid is a time to be clean and tidy. A set of new clothes will go a long way to make it a memorable time. Anarkalis and salwars are perfect picks for women. Men will be overly delighted if you gift them a thobe and a scarf. Remember that the kind of clothes you choose should be in sync with the Eid traditions of the country. 
Food
Like it or not but Eid is never complete without food. Order or prepare some delicacies and invite your relatives, friends and neighbors for a treat. Chocolates, fruits, dates, and a range of other sweet foods will be appreciated by your guests. 
Money
Coincidentally, money is unofficially referred to as 'eidi' in some quarters. That means money gifts are common during Eid celebrations. If you have saved for this big day, you should gift your family and friends some of that money. Whoever is generous with their money earns respect of the rest. Keep the love going around by gifting those who need some money.
Islamic books
You want your kids and those in your neighborhood to grow on firm roots of Islam. You can set them on that path by gifting Islamic books. Books about prophets, Islam morals, and heroes will excite them. Buy as much as you can afford and surprise the young ones as they celebrate this important day. 
Accessories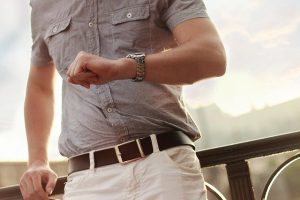 Teens and young adult Muslims are beyond receiving toys. Nevertheless, they deserve to get some Eid gifts. How about getting them accessories? Fragrances, jewelry, handbags and great quality watches will make their hearts melt. Find a few accessories that would match their style and you will be their favorite relative forever. Jewelry can also be a great gift for your girlfriend as well. 
Volunteer or Donate to Charity
Well, Eid is a time to be generous to those around you. It is also the time to think and help the needy. Find a charity of your choice and make a donation. You can also volunteer and spend time with orphans, the sick, and the elderly. 
Have you been wondering about what are good eid gifts? Now you have a wide list of eid gifts that you can make your choice. Pick your prizes depending on who you want to treat for eid and make their time the perfect experience. Do not forget those who need your help the most because this is what Ramadan is all about.  And remember, whatever gift you choose, make sure you gift it in a surprising way.