There are many different reasons to run a fundraiser and different ways on how to spread the word about a fundraiser. Maybe a startup company needs money to meet their goals, or there is a serious illness in a family that can't pay for the medical coverage. No matter what the reason, it is more competitive than ever to actually get that money from potential donors.
How to Spread the Word About a Fundraiser
In order to run a successful fundraiser, the right people need to know about it. Here is how to spread the word about a fundraiser, and make it a successful attempt.
Have a plan in place
It is extremely easy to start a fundraiser, but actually getting attention is another thing. In order to set something up online, a person needs to only fill out a few boxes and click submit. While it is easy to set up, actually getting money is the difficult thing.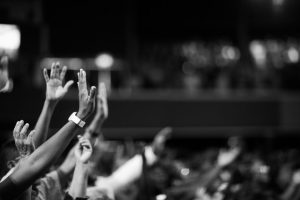 It's important to have a plan set up, and the objective to be extremely clear. Every single person who comes across the fundraiser needs to clearly know what it is for. Provide a backstory, give all the necessary details and keep things brief.
Have a website or official page
In today's world, it's a necessity to have some type of online presence when running any fundraiser. Not only are a lot of people just comfortable reading and learning things online, but making a payment is extremely easy as well. Not everyone carries cash around, but anyone with a smartphone can make a payment in a matter of seconds.
Having a website or social media page also gives the fundraiser so much more exposure. A local fundraiser with no talk online about it is only going to raise so much.
Interact with donors
When people give to a fundraiser, most appreciate even a small gesture. Use the official website or social media to do exactly that. Not only are you praising a donation, but you are also keeping the discussion going. The more times that fundraiser is actually discussed online, the more people will actually see it.
Be creative
In order to stand out from other fundraisers out there, it takes more than just asking for money. Have a contest if it makes sense. Set up a giveaway to involve all the different donors. Post interesting updates when available. The important thing is keeping everyone who is interested in engaged, without overwhelming them with information.
Doing the bare minimum for a fundraiser is not going to really do much in the end. Those who are thinking about giving money will definitely notice.
Reach out to traditional media
A lot of people get caught up in social media these days. While a great social media presence is great, plenty of people still rely on traditional media as well. Reach out to local newspapers, television stations and more. The worst that can happen is that they say no.
Getting exposure on any of those platforms can reach a lot of people. There are a lot of people who simply don't spend much time online, but hearing about a fundraiser on television or in a paper can intrigue them.
The final word on fundraisers
Fundraising is important and as competitive as ever. There is only so much money that goes around. By putting in the extra effort, many will take notice. This can make the difference between an average fundraiser, and a fundraiser that exceeds all expectations.