Many individuals entering the world of fundraising are often not certain what qualities make a good fundraiser. While experience breeds wisdom and confidence, there are several ways to improve your fundraising skills in more immediate ways. So how do I get better at fundraising?
How Do I Get Better at Fundraising – How does making mistakes help us learn?
With the benefits of fundraising, there is no question why someone would want to get better at fundraising. There's more to fundraising than being a good marketer or excellent salesperson. In this post, we'll point out a few skills that will make you better at raising funds for your cause.
Brush Up on Your Teamwork Skills
Fundraising experts say nearly every type of fundraising role requires you to work as part of a team. Unfortunately, you're likely to be stuck with at least one colleague who prefers to work alone (it might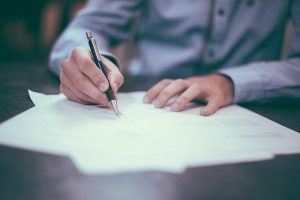 even be you). If you're the lone wolf, it's crucial that you make an effort to improve your teamwork skills. The overall morale and quality of work depend on it. Practice how to compromise, listen to others and work towards a common goal. Let go of a little control and chances are you'll be surprised how good the results can be.
Write Letters
There are several different fundraising strategies out there, but after your event make sure you write a letter. Handwritten letters can make a huge impact. All fundraisers write to donors at one point or another, whether it's thank you cards, social media or emails. Writing letters by hand is a special way to communicate with your donors. A real letter is more personal, heart-felt and conversational. And it's likely you'll get equally thoughtful responses in your mailbox.
Donate and Volunteer
As a major gift fundraiser, it helps to be a donor so you can solicit with genuine conviction. It's also important to get away from your desk and go outside to reconnect with the emotion of your work. For instance, you can go outside of the office and give your money to causes that are close to your heart.
Fill Your Brain Bank
We're all creative beings and being able to put ideas to paper becomes a lot easier as our brains become fuller. While coming up with great ideas may seem to come easy for a creative, it does take a great deal of effort and practice. It takes years to develop so be sure to read a lot. Read as much as you can about fundraising and other topics that interest you. Travel. Go on adventures. Let your imagination run wild. Challenge yourself. Watch movies. The more you vary your content, the more diverse and interesting your work will become.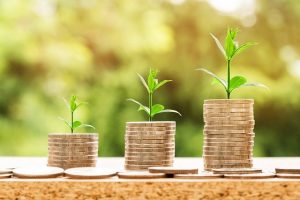 Make Mistakes
In order to have a successful fundraiser, you will need to make a few mistakes. Making mistakes speeds up the learning process. The trick is to make sure you're not repeating the same mistakes. Moreover, you also get to show people that you can eagerly apologize and admit you're wrong. This proves that you are human so put yourself out there, take risks and recognize that nobody is perfect.
Bottom Line
Fundraisers are very important. The tips mentioned above answer the question: how do I get better at fundraising? It's also important to understand that there's always more to learn. So even if you've been in the fundraising industry for decades, don't be a snob because you can't see into the future and the industry is changing by the day.