Universal Studios Orlando is a magical place. However, there are some recommendations we have in order for you to get the most out of your vacation. Whether you'll be going for the first time or you've been there before, Universal Studios Orlando offers an unforgettable trip. Below  are the best tips for Universal Studios Orlando that will make your trip memorable.
Tips for Universal Studios Orlando
Take Advantage of the Universal Express Pass
Universal Studios Orlando is a perfect destination for families and friends. However, there are a lot of people that like to visit. This means that you can wait in lines for hours but if you don't want to, save yourself by getting a Universal Orlando Express Pass. My VIP Tour says this pass will give you an opportunity to skip the regular lines. With a Universal Express Pass, you'll only wait for about 5-15 minutes or less, which means you'll have more time for fun.
Stay at a Universal Resort for a Better Experience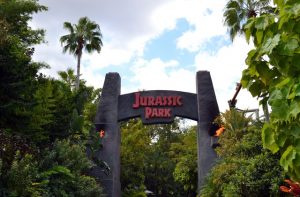 It goes without saying that there are many cheaper hotels around the theme park but staying at Universal resorts comes with advantages. There are around six resorts and staying in one of them gives you an opportunity to experience your favorite park without struggling to get in the crowds. In other words, staying in the resort gives you front of the line access to different amazing rides in the park. Interestingly, you get an opportunity to experience the beautiful walkways and free boat rides to the hotels. Also, if you've gone to places like Disney World and have purchased souvenirs, you understand how annoying it is to carry them. If you stay at Universal resort, the items you purchase can be sent directly to your room, so you don't have to worry about lugging anything around.
Wear Comfortable Shoes
When planning for a trip to Universal Studios Orlando, it is a great idea to wear comfortable shoes. At Universal Studios Orlando you'll be doing a lot walking and standing, having comfortable shoes on will prevent your feet from hurting at the end of the day. Just like walking around the different Disney World parks, Universal Studios Orlando has plenty to see, so wearing comfortable shoes will make your trip more enjoyable.
Carry a Reusable Water Bottle
During your trip, it is crucial that you stay hydrated. Therefore, instead of spending money on countless bottles of water, have a refillable bottle and refill it at any water location within the park. Reusable water bottles have many perks, not only will they save you money, but they are also better for the environment.
When to Visit to Avoid the Crowds
Many people are willing to plan a trip to Universal Studio Orlando but due to the notion they have that the place is always crowded, they give up. However, you don't have to let the fun in theme park pass you by as there are two times a year you can visit and have fun without struggling to get in the crowds. First, the week of November is a great opportunity for you because many people are back in school. Second, Universal Studios Orlando is less crowded between 3rd to 15th December.
Bottom line
Universal Studios Orlando is a perfect place to visit. Heading there for the first time could be stressful, that's why following the tips for Universal Studios Orlando above will ensure you have a great time.