What are the exact benefits of escape rooms? In case you haven't heard of them, escape rooms are mystery solving team building games where players are placed in one or more rooms and work together to solve mysteries, discover clues and accomplish a specific goal. The escape room basics are both challenging and fun, but can make for an educationally-enriching experience, if you know some good escape room tips. Because of this, there are several benefits that come from playing escape rooms, and if you're wondering about them, we'll explain each one of them right below!
Benefits of Escape Rooms
Increases Memory
Escape rooms are full of puzzles, which boost your memory power through continuous interactions with language, symbols and codes. As a matter of fact, some puzzles require you to remember some specific details for later on, so escape rooms nourish your memory retention and increase its longevity and capacity.
Improves Social Skills
It's advisable to socialize with people when you find yourself facing high-pressure and/or challenging situations, and this is actually what you'll go through during any escape room session. You'll communicate a lot with your team when it's time to get out of a tight situation, which will help you build relationships and enhance your communication skills.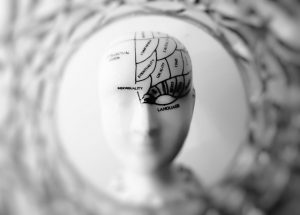 Stimulates Your Senses
Escape rooms put you at the center of the action, where you get to experience sounds, aromas, temperature, exciting feelings and so on! Adrenaline will rush through your body and your survival instinct will turn on during the most challenging parts of the game, so expect your senses to be completely awoken on escape rooms.
Increases Your Happiness
We all know the sweet flavor of joy after completing a tough challenge, so expect to taste it a lot when you successfully solve puzzles and complicated riddles! Teamwork and that good feeling of accomplishment will be the most exciting things you'll experience during the game!
Unique Experiences
When you leave the escape room, you won't be the same. You know you have achieved countless of things, solve complex puzzles, created new relationships and unique memories with your teammates… You know you went through an experience of a lifetime and will never forget it. And that's perhaps the major benefit of escape rooms: the good memories that will linger with you from now on.
Common Questions
What do you do in an escape room?
You basically go through several themed rooms, solving problems, fighting against the clock with the help of other people, and working your way out to the goal. Basically, it's a game where you have to accomplish your given mission through clues and hints scattered around.
Are escape rooms good for team building?
Yes. Escape rooms are excellent mystery solving team building games, as they promote communication and socialization among teammates. It will have enhanced your social skills by the time you finish the game.
As you can see, the benefits of escape rooms are multiple. To be more precise, any kind of mystery solving team building game is good for psychological health, even more so if you require mind-challenging games that can take you out of your comfort zone. The escape room basics are easy to follow, so you'll have fun whilst nurturing your mind and spirit through several challenging stages. This is why we recommend you to find some good escape room tips and get your game on as soon as you can: you won't regret it!