Do you have an upcoming interview? No need to panic. Interviews are a great way for the employer to get to know you, but also for you to get to know the employer. Every interview you attend is basically a chance to meet new individual, sell your skills and get the third degree on what you don't know and you need to remain fervent through it all. The key to a successful interview is preparation. If you have been wondering on what to do during a job interview, here are some guidelines to help you out.
What to Do During a Job Interview
Do Comprehensive Research On The Company
Bristol Associates says doing comprehensive research on a company before attending the interview is essential since it can help you answer some interview questions. For example, a question like" why do you want to work with us?" can be asked. Unless you understand a company's dynamics and what an employee must possess to be integrated into the company, then you are likely to fail the question.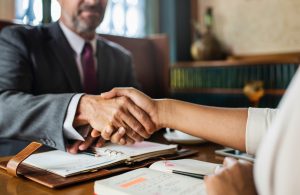 Bring Copies of Your Resume
Even though you are sure that the organization or the company you are walking into has a copy of your resume, it is essential to tag your copies along just in case the interviewer needs to refer to it but doesn't have a copy in front of her.
Be Early For the Interview
Turning up for the interview five to ten minutes early is essential. Arriving late for an interview is often a red flag, while showing up early will leave a great impression on the interviewer. Avoid unexpected delays resulting from traffic and other inconveniences by being around the interview spot. If you are late for the interview, demonstrate that you are considerate of your interviewer's time. Call in to let them know the time you'll be arriving.
Practice is Vital
It's one thing to have a mentally prepared answer, and it's another thing to say it out loud. Make sure to practice several times before the interview. You can ask a friend to be the interviewer while you are the interviewee and let him or her ask you some common interview questions as you answer them out loud. You can also tape record your answer and play it back while assessing where you went wrong. When you prepare and practice right answers, they will be at the tip of your tongue, and you will be able to say them with more confidence. Even company executives practice for interviews, so you can see how crucial it is to practice prior to interviews.
Prepare Some Questions For the Interviewer
When attending an interview, make sure you've got some right questions prepared for the interviewer at the end or during the interview. Prior to your interview, grab a pen and jot down some questions you would like to ask the interviewer during the interview. Interviewers always ask if you've got any questions and you should have at least one or two questions lied up. Also, make sure you pay attention throughout the interview so that you'll have questions related to what the interviewer was talking about. This will show him or her that you are an active listener.
Use the Appropriate Body Language
Always be cautious of how you carry yourself throughout the interview, because eye contact, good posture, a firm handshake, and a relaxed position can make a positive impression on your interviewer. Also, avoid using strong perfumes when attending an interview since this can be a major turn-off, especially if the interview room is small and not well ventilated.
Below are tips and tricks on what to do during a job interview. Interviews and be stressful but with preparation, practice and following the right interview etiquette can attain his or her dream job with ease. The more time you invest in preparing for the interview, the more confident and comfortable you'll feel during the interview.