April is a great month to have a fundraiser, because of Easter and the perfect Spring weather. There are different ways you can go about raising money for your special cause, so we have created a list of seven fundraising ideas. Here are a few April fundraising ideas to inspire you!
April Fundraising Ideas
1) Cake & Coffee
Everyone can use a cup of coffee in the morning, and who can turn down cake for breakfast? You can have a morning fundraiser and sell cake and coffee to help successfully raise money for your cause.
2) Costume Competition
Give everyone the option to wear a costume for a costume competition but charge a fee to participate! Given the various festivities in April, dressing up can be a fun activity for the students. Be sure to offer a cool prize or reward to create an incentive.
3) Wacky Hat Day
Inspire everyone to pick the wackiest hat they can find and wear it, in return for donations. Encourage them to be creative to build up more excitement. Make things even more fun by hosting a competition for the wackiest hat.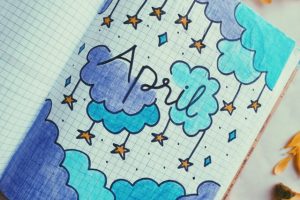 4) Easter Egg Hunt
Kids and adults love Easter eggs hunts, so hosting one is a great way to raise money in April. Charge a fee for entry to all ages. You may even want to add more activities to the event such as an egg and spoon race, to attract more people. Remember to offer a prize for the winner to increase competitiveness and fun!
5) Play a Game
Play a game that everyone can participate in and charge a fee to play. Pin the tail on the Easter bunny is perfect for the season. You could also play "guess how many jellybeans are in this container". Give a prize to the person who was the closest to the target and to the actual number of jelly beans.
6) Host an Easter Stage Production
Why not celebrate Easter with a play or talent show? Charge a fee to participate in and to watch the show. To keep costs down try to find a local organization such as a church or school, who is willing to let you host at their venue for free. At the end of the show introduce the actors or announce a winner for the talent show.
7) Get Some Exercise
April is the perfect time to get outside and get some exercise. Participate in a sponsored event such as a swim, run, or walk. Ask family and friends to participate as well!
Conclusion
April is a great month to begin a fundraiser for school. With these April fundraising ideas, you are sure to meet your fundraiser goals and have fun at the same time.