Do you know that Disney World is the world's most visited vacation resort? It is, and with that, you can easily imagine how it can get really expensive. That's why we'll go over different ways on how to save money on food at Disney World so that you can spend more on all the fun stuff!
It's obvious that the world's most visited vacation resort will have delicious drinks, snacks, and foods; we are not asking you to starve yourself in the name of fun! The idea is to make little changes in your spending habits and you will leave the place satisfied and with a fatter wallet. Therefore, have a look at the money-saving tips that will help you save more money on food at Disney World.
How to Save Money on Food at Disney World
Some ways on how to save money on food at Disney World include getting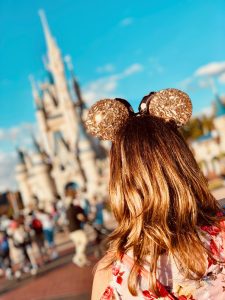 your snacks from home, skip the milk, juice or soda, identify all of the affordable buffets and more.
Get Your Snacks From Home!
For people who are allergic to certain food items like wheat or gluten, this is an obvious idea but for those who want to spend less on the food available inside Disney World, this can actually be a good idea. Therefore, packing your own drinks and snacks can save you a lot of money if you know what to bring with you.
Skip Milk, Juice or Soda
If you are thinking to order milk, juice or soda with every meal, then you should consider skipping it. Imagine, if you are having three meals on the day of and you order three drinks, it will easily be around or maybe more than $10. It will obviously become higher if you are visiting with your family members or friends.
Therefore, you should consider having just a cup of water with meals, which are free. If you want to have some coffee, you can always get one in your room or resort. After all, a little caffeine after a fun but the long day is always delightful.
Identify the Affordable Buffets
The majority of buffets that you will find at Disney World are quite expensive. However, there are two which are comparatively affordable – Trail's End Restaurant that you will find at Fort Wilderness Campground and Resort, and Liberty Tree Tavern that you will find at the Magic Kingdom. You will get it at $30 or less, including drink and dessert!
Carry a Cup for Free Refills
This is actually more of a hack more than a tip! It's true that Disney World does not offer free refills at most restaurants, but there are few where you can take advantage of, such as the Animal Kingdom and Hollywood Studios. You can get free refills in these places during meals. So, keep your Disney cup handy and refill it while you are there to have a meal. This may not be an impressive idea, but sure is an effective one!
Wrapping It Up
These are a few tips and tricks that you can consider on using to know how to save money on food at Disney World. Now, there are obviously a few more tips like skipping the character meals or try to avoid taking the dining plans. Be sure to make note of these tips before you plan your big trip to Disney World.