Have you ever tried to write a follow up email? Well, if the very thought out writing a follow up email makes you uncomfortable and confused, then you are not alone. There are many people who face the same problem. But as follow up email is important, you have to know about how do you write a follow up email. You have to make sure they are perfect and readable too. A follow up email can have a stronger impact than the first one. 
How Do You Write a Follow Up Email 
If during your job search you have followed up after an application, this should be fairly easy. But in order to make it happen, you have to write a great email. We are here to help you in writing a great follow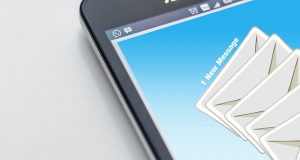 up email that can help you to gain more leads than ever. You have to follow some basic rules. First of all, the wait before you send a follow up mail to a person should not be long. Read on to know more about how to write one.
How to write a follow up email?
Before you start writing, you need to consider two main things
First, decide what you want to achieve. If you want to know how your interview went, you must state that. Once you have determined the main motive of the follow up mail, it will be easier for you to curate.
Second, before you write a letter or send to the person, be in their shoes. It is one of the best elements for the success of the business. You have to think about the frequency of the follow up emails. Too much can be irritating for the person. 
Here are some of the steps that you have to follow to write a follow up email:
Recruiting professionals say you have to add a context based on the purpose of your follow up email. Make sure that your message is direct and positive. You can open up the email with the line, 'I just wanted to follow up about the interview we had recently…". This will serve the purpose too.
It is very important to avoid the lazy follow ups. Make sure to send the email that contains value. You have to provide value to each and every information or interaction in the email. You must make it worth their while to click, open and respond to the mails.
Explanation for the email

How Do You Write a Follow Up Email
You have to provide an explanation or a reason for the follow up email. It should be in a manner which is both direct as well as concise in nature. Also you have to include the email with a call to action which makes the email much more relevant too.
Conclusion
If you knew what to do during a job interview, it is a good chance that you should follow up after the interview. If you wanted to know about how do you write a follow up email, then these are some of the points that you have to keep in mind. After these, you can close your email in a formal way. Make sure it has your name at the last too along with your contact details, in case it is necessary.